Update Coming to Microsoft Office
Categories: End Users Information Office 365
There is a new update coming soon to Microsoft office that will include some very noticeable changes. If you are not expecting these changes they can be very jarring. Thankfully, these updates do not change the core functionality of Microsoft Office just some of the visuals of the programs. The following are several of the changes that you will notice right away.
The application icons have been updated to a new image for each program except for the icons for Publisher and Access. (Older icons on the left and new icons on the right.)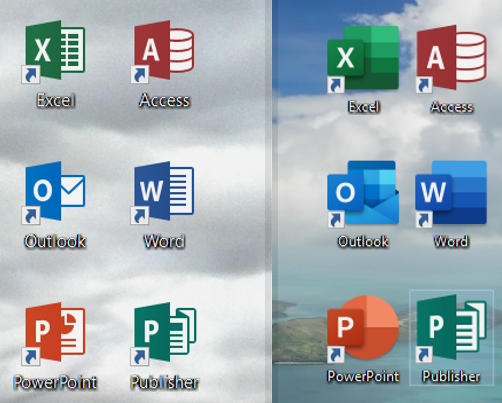 There is a new home screen for when you open Microsoft Word. It contains several popular templates as well as several of your recent files. On the left of the screen, there are also icons for New files and Open documents pages.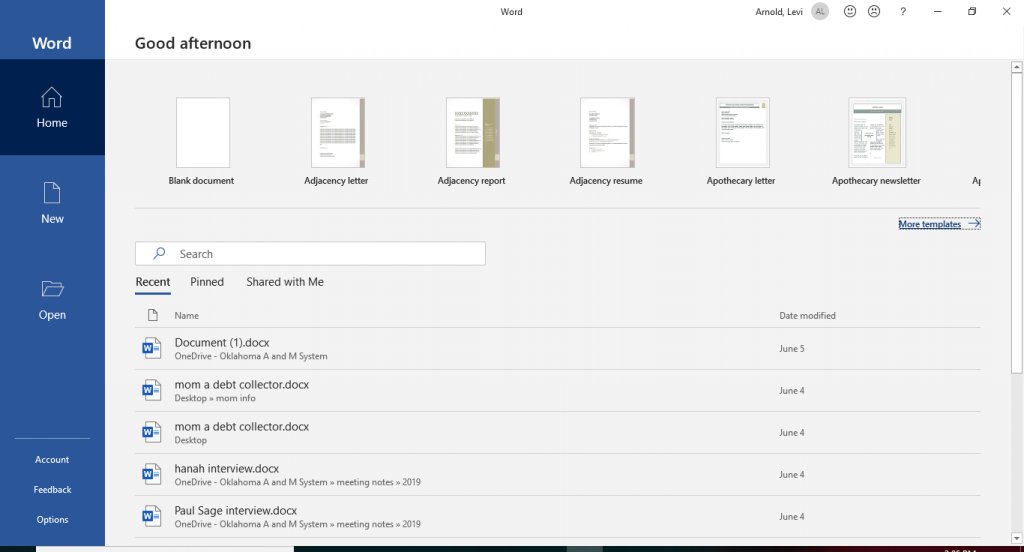 The New page gives you additional templates as well as the Blank document option. You can also simply hit escape and it will take you right into a blank document.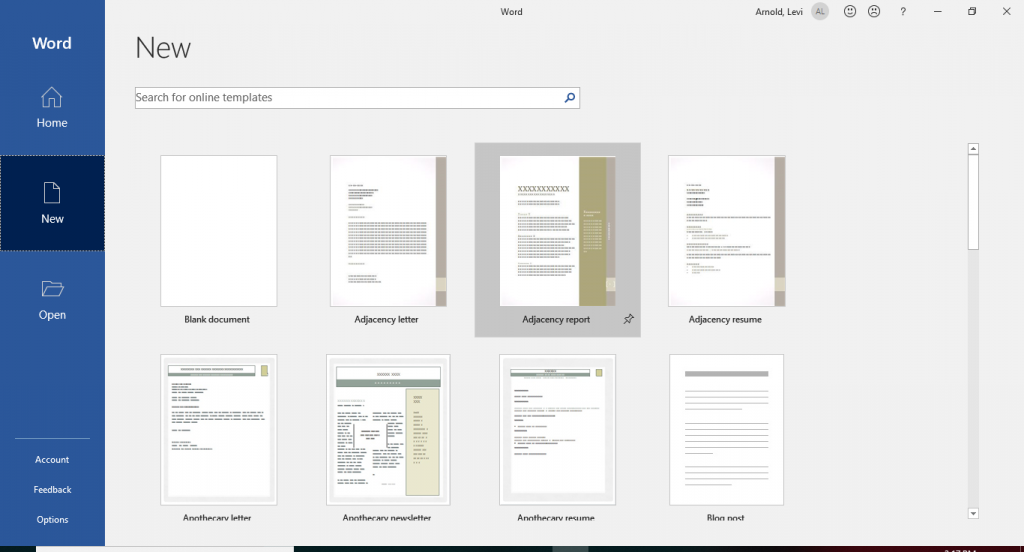 The Open page gives you a list of recent documents as well as options to select common places your files might be saved. You can always use the Browse button to open the file explorer and navigate to your needed files.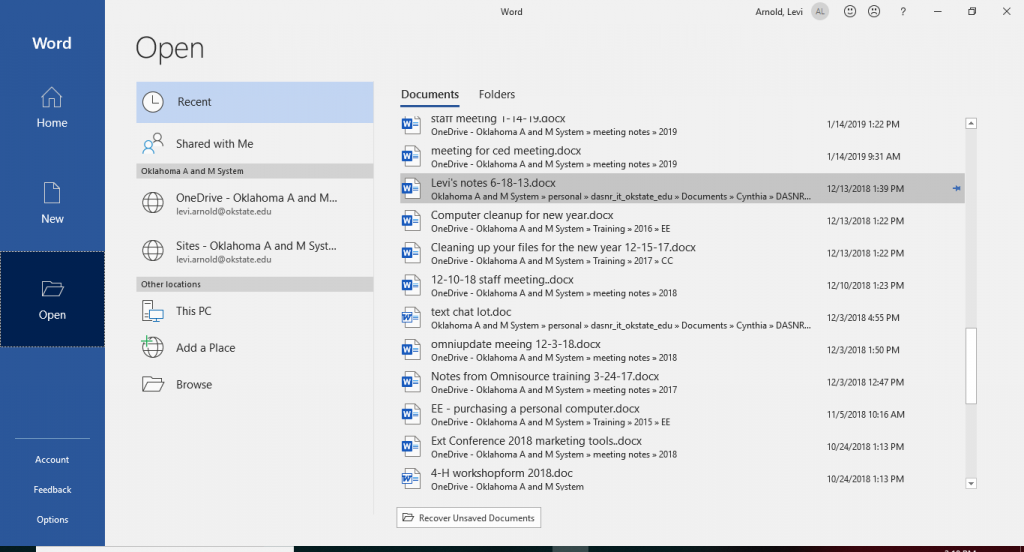 The ribbon in Word has been updated. There are several new options added and the ribbon has been refreshed. However, most ribbon items and commands have not been moved or replaced which makes the update less painful.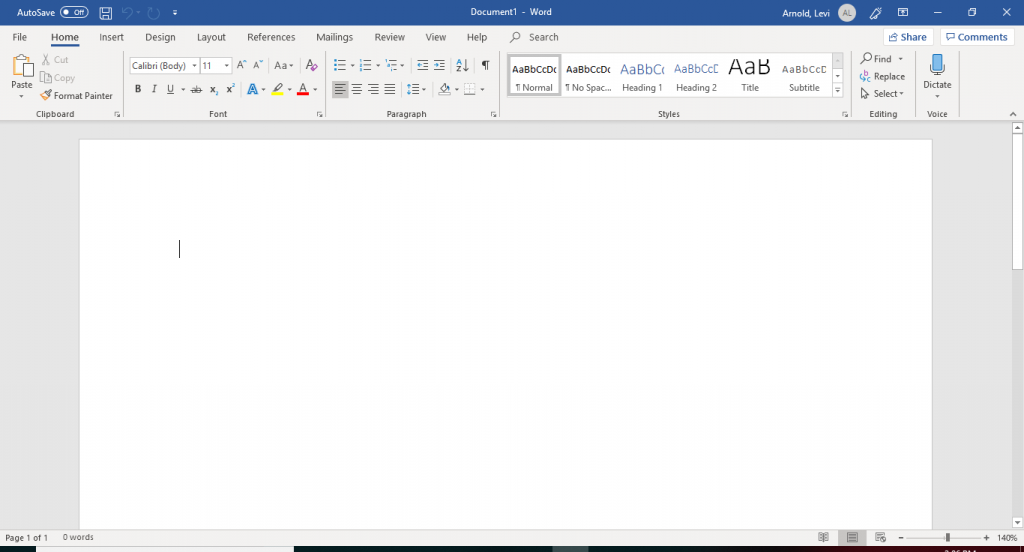 PowerPoint and Excel have been updated to the new Home page style and also include very similar New and Open pages. Their file ribbons have been updated and refreshed as well.
Outlook has also been refreshed and does include a few new features. Many of the ribbon icons have been changed to new images which give outlook a completely new feel. However, the layout of the ribbon items has not been changed, making the upgrade easier for end-users.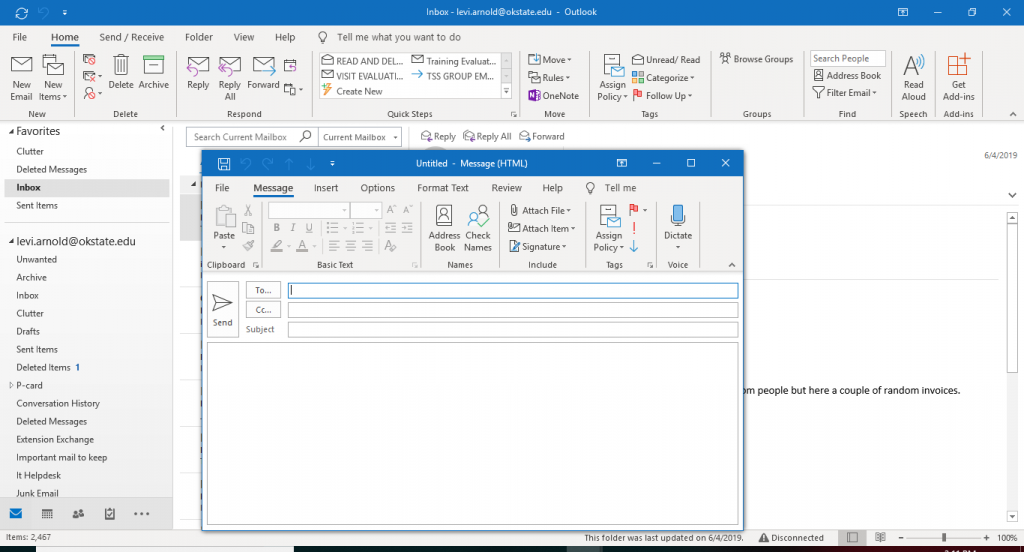 Microsoft will start releasing this update soon for Office 365 users. For those who are using stand-alone versions of Microsoft Office, you will either need to upgrade to the newer version or change to Office 365 downloaded apps to get the new features. If you have any questions, please contact your DASNR IT support specialist.