Windows 10: Useful Features
Microsoft Windows 10 seems to be popping up everywhere. Mostly unexpected and sometimes in really inopportune moments like this one where it interrupted a weather news broadcast.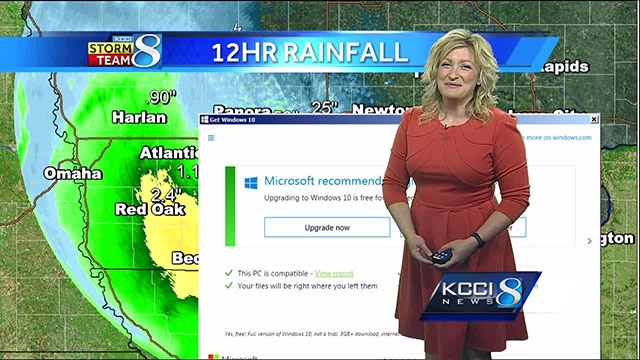 Thankfully the actual operating system is not as annoying as the reminders to upgrade to it. The following are a few of the new useful features that Windows 10 offers.
Start menu has returned! Windows 8 and 8.1 did not include a traditional start menu, instead used a metro interface to display start menu items. The new start menu includes apps, recently used program, live tiles and can be resized by simply clicking the edges and dragging to the desired size.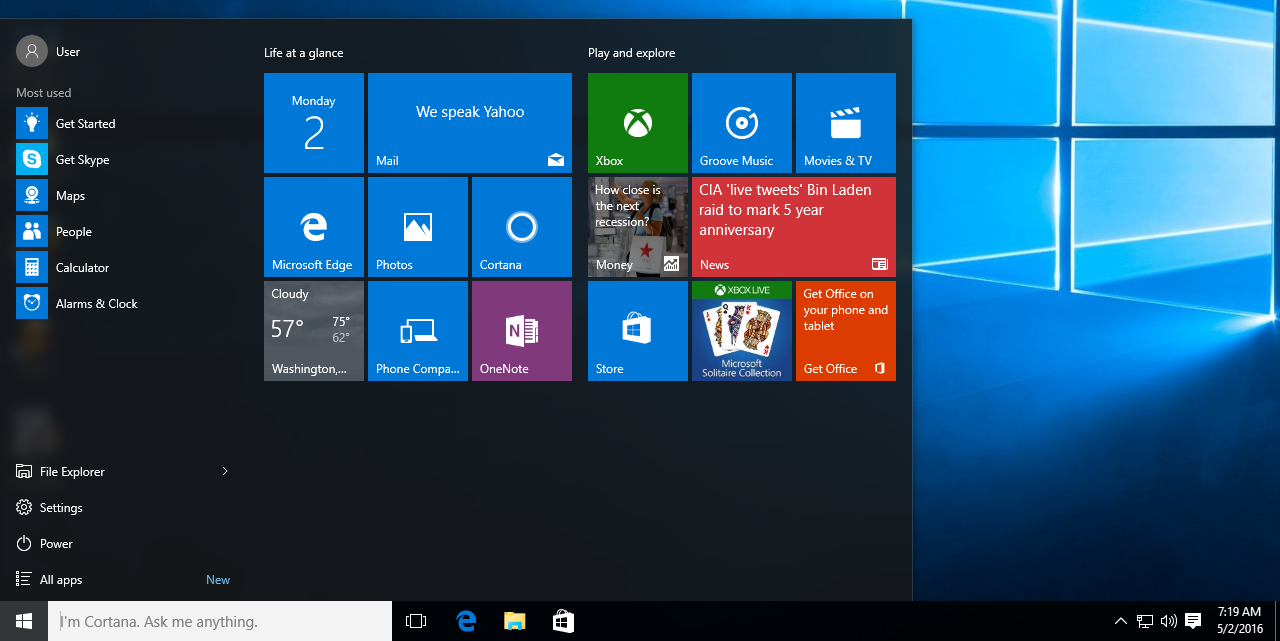 Cortana. A personal assistant similar to Siri on the iPhone or Google Now on android devices that allows you to set reminders, lookup information, find files, and assists with many more tasks.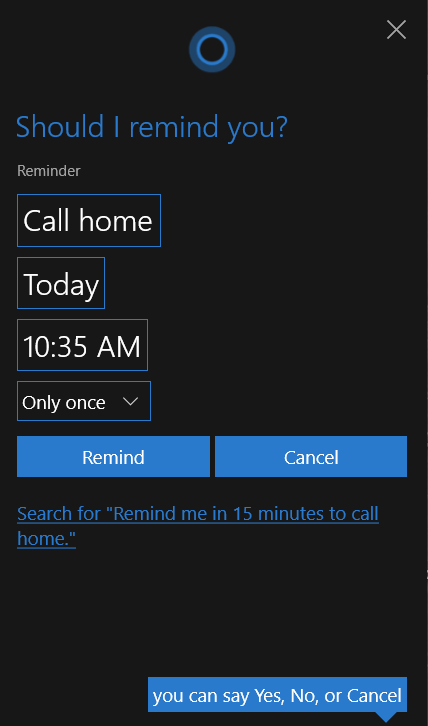 Action Center. Displays current notifications and allows you to make quick changes to settings similar to the notification center on Android or iOS phones.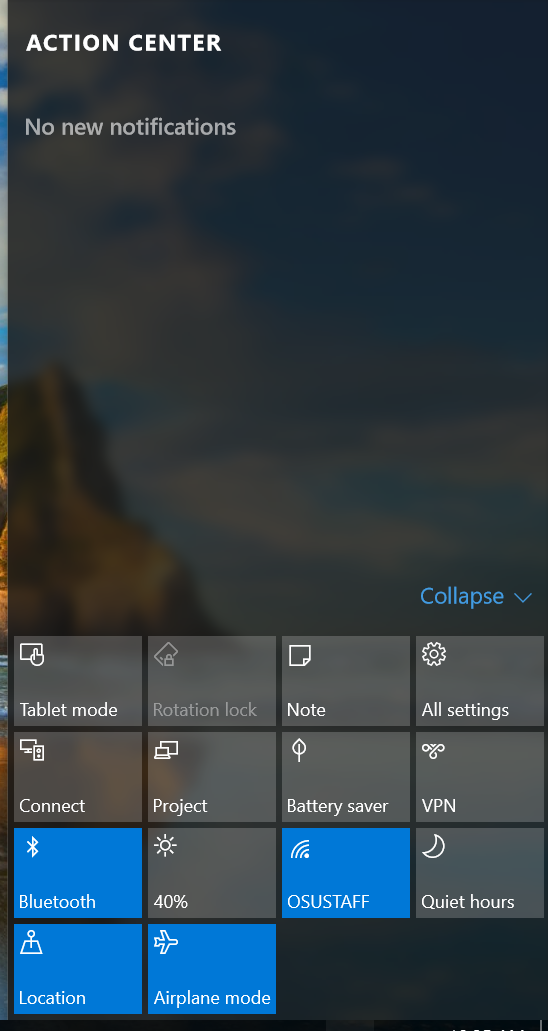 Multiple Desktops. Allows you to have multiple desktops with many different items open on each desktop. This can be very useful if you are working on multiple projects.

Windows Edge. Edge is the new internet browser from Microsoft that is replacing Microsoft Explorer. It has some very nice features built in including a reading mode, a markup mode, and the Hub where favorites, downloads, reading lists, and the history is easily accessible.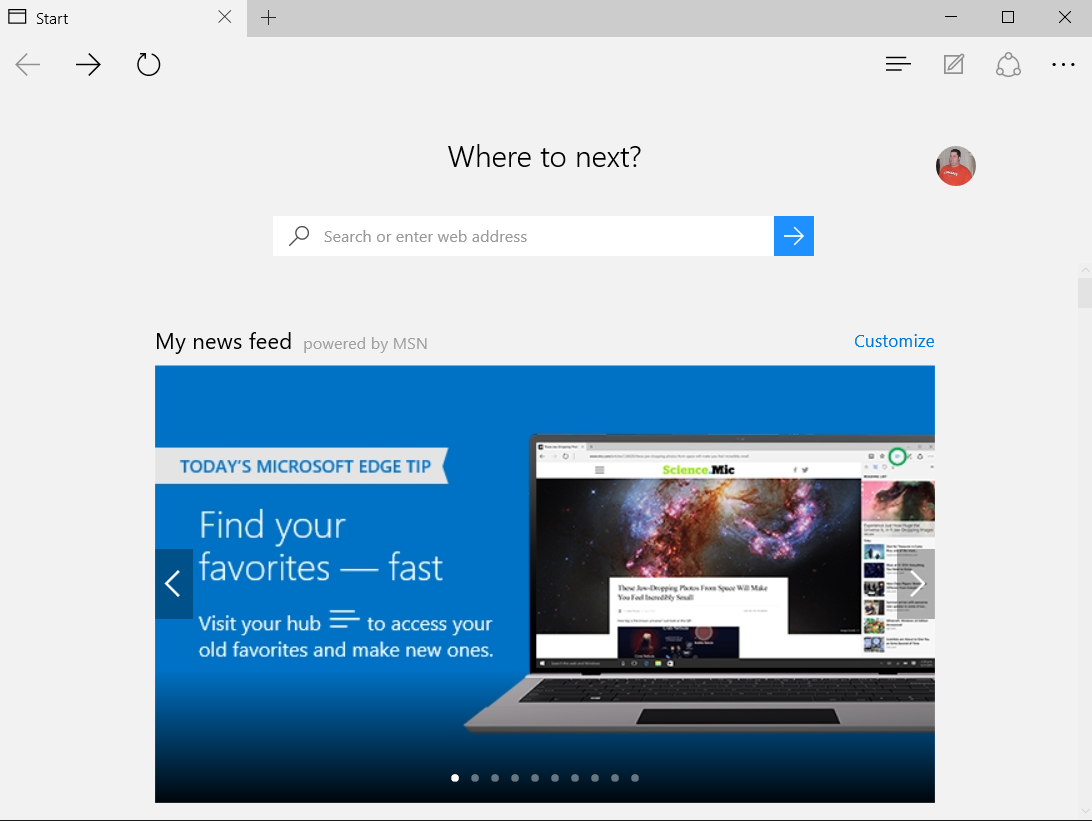 Windows 10 looks like it will be a good upgrade no matter what operating system you are currently using. If you are interested in learning more about Windows 10, Levi Arnold presented an overview of Windows 10 during the April version of Cooperative Conversations. The recording is at https://goo.gl/rtlWkh. We will continue to add information and helpful links about Windows 10 to our DASNR IT Support website at http://support.dasnr.okstate.edu and through articles like this one on our blog site at http://spotlight.okstate.edu/dasnrit.
http://www.kcci.com/news/kcci-meteorologist-gets-upgrade-surprise-on-live-tv/39240636