Adobe Connect and Mobility: Q&A
Categories: End Users Information Uncategorized
Adobe Connect has become a primary webinar tool for DASNR and Extension personnel at OSU. Adobe Connect is ideal for monthly in-services, remote meetings and small meetings. As travel budgets are lessening, Adobe Connect allows people to attend and participate, regardless of location. All they need is an Internet connection. However, you do not need to be in front of a computer to attend an Adobe Connect meeting. Android and Apple phones and tablets have abilities that let users attend Adobe Connect sessions from anywhere, even on the road. Below are a few Q&A's to help answer how you can use your mobile phone to attend, and participate in an Adobe Connect session.
Q: Can I attend an Adobe Connect Session if I am not at my computer?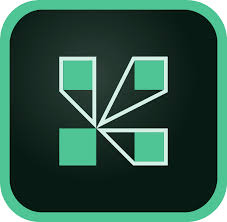 A:  Yes! You can attend an Adobe Connect session from your Smart Phone or Tablet. Android and Apple both have Adobe Connect apps and as long as there is a network or cell signal, you can attend the session. Most tablets require use of a Wi-Fi connection unless your tablet has LTE cellular service enabled. Please note: attending a Connect session on your phone will use some data so if you do not have a limited data plan, this may not be a great solution unless Wi-Fi is available.
Q: Can I present from my mobile device?
A: Again, yes! Presenting from a mobile device simply requires the installation of the Adobe Connect App, and enabling the microphone on your phone (or use a set of headphones with a mic) and either a Wi-Fi or cellular connection. The Apple headphones are great examples of headphones with a mic (http://apple.co/2pJEVw5) but there are many other great options out there as well. It is recommended for presenters to try out this feature before the day of the session to ensure ease of use and familiarity as the app interface is slightly different from the computer version. It is also recommended that the presentation documents (PowerPoint or PDF) is pre-loaded from your computer or ask someone to load it for you as it may not be a smooth and easy process to add from your mobile device.
Q: Can I watch a recorded Adobe Connect session from my mobile device?
A: Unfortunately, the answer on this is no. A problem with Adobe Connect is it requires Adobe Flash to play recordings and neither Android nor Apple tablets/phones have this ability. That said, if you are a fortunate owner of a Windows Surface Pro or any tablet running a Windows operating system, you are able to view recordings.
Q: Will I be able to speak using my mobile device if I am a participant?
A: Yes. The process works the same as if you are on your computer. The host or presenters have to give mic permissions and then you have to enable your mic from your device. Once the host has given the permissions, a mic symbol should appear (look in the lower left corner) and then you can tap the symbol and enable the mic.
Adobe Connect is a great and versatile tool and I hope this short post helps to provide some functionalities and ideas for your future connect sessions. If you are interested in setting up an Adobe Connect session or using a mobile device to attend or present, contact your support specialist and they will be happy to help you get it set up.